Food
Most-clicked holiday cookies 
We're getting in the holiday spirit with the "most-clicked" holiday cookies across the U.S.
The hottest holiday treats and sweets 
It's safe to say these cookies are no rookies.
Because everyone likes a food popularity map – and because General Mills has been a go-to source for festive sweets for decades – we're ringing in the holiday season with the "most-clicked" holiday cookies across the U.S., in every state.
The top cookies are those recipes most visited across BettyCrocker.com, Pillsbury.com and Tablespoon.com.
Does your state match your favorite holiday treat?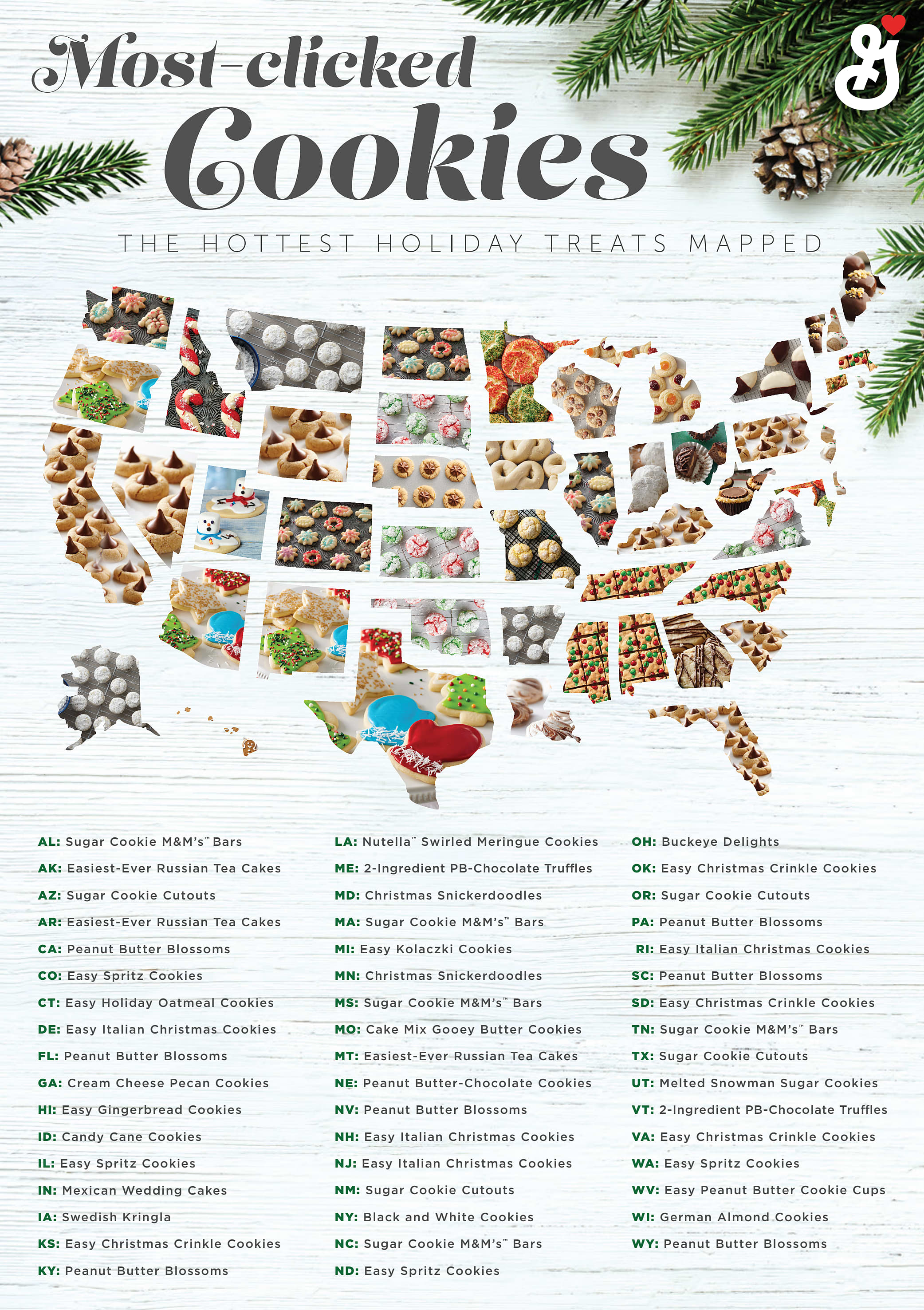 Cathy Swanson Wheaton, executive editor behind your favorite Pillsbury and Betty Crocker cookbooks, says a state's favorite cookie often speaks to the culture and heritage of the region.
"People like a nod to something familiar," says Wheaton. "It's really fun to see that some of the eastern states selected an Italian cookie as their favorite, and I think that might speak to their Italian heritage. And some of the southern states tended to choose nut-based recipes. For example, Georgia picked a pecan recipe and they're the number one pecan producer in the United States."
Want more? Find eight fun fact on this year's list below.
And for a bit of ambiance to go with your baking efforts this season, be sure to take advantage of Betty Crocker's Cookie Cam – a one-hour reel featuring 15 different Betty Christmas cookies.
And "Betty's cookie playlist," a daily drop of 15 new cookies, inspired by your favorite Christmas carols. Learn more here.