History
When Peanut Butter Boppers were on top
When it comes to popular 1980s snacks, Nature Valley's Peanut Butter Boppers were showstoppers.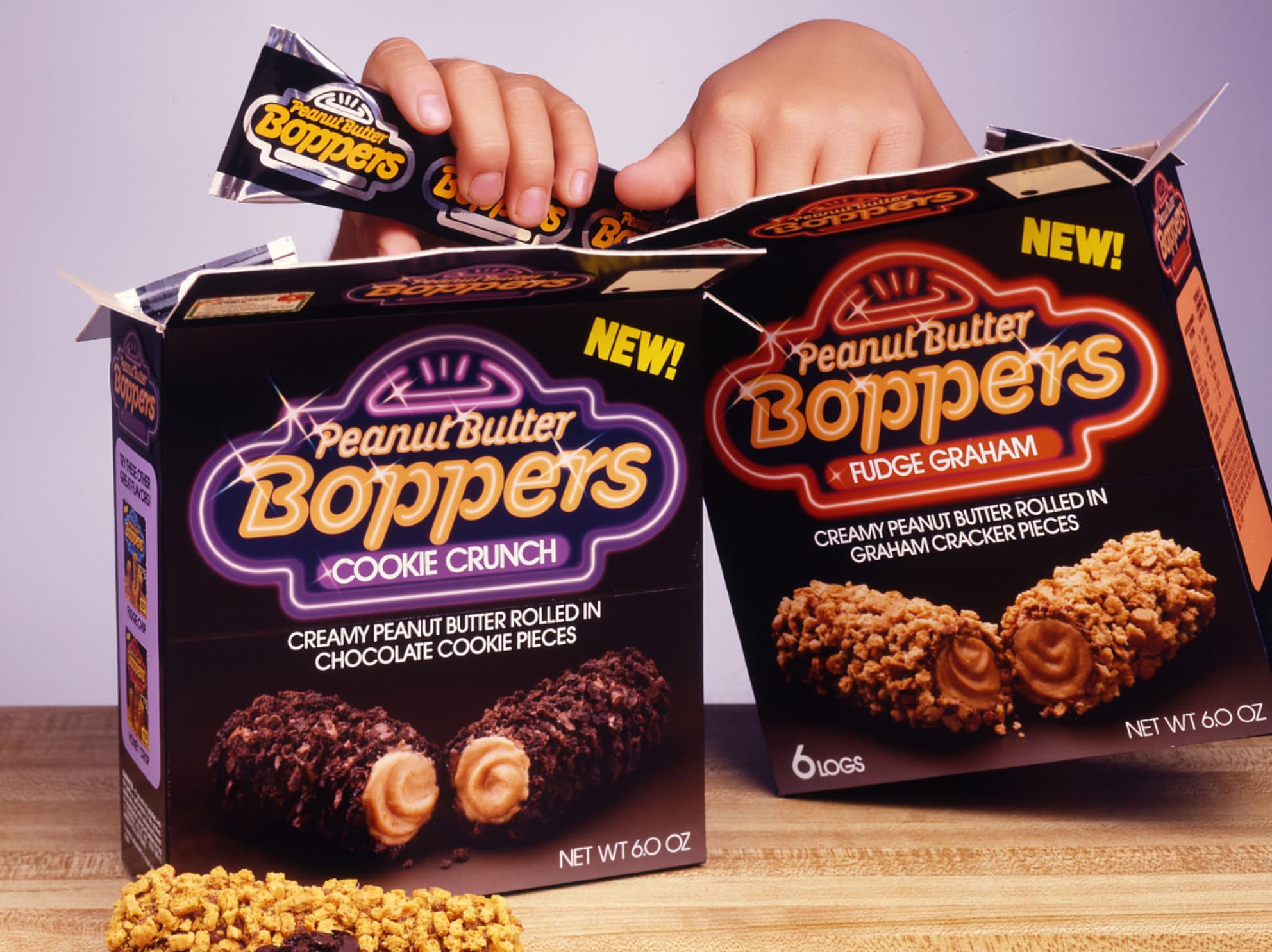 Boppin' back in time
Launched in July 1985, Peanut Butter Boppers were originally available in Fudge Chip, Honey Crisp and Peanut Crunch flavors. And in June of 1986, Nature Valley added Fudge Graham and Cookie Crunch flavors to the lineup.
The melt-in-your-mouth snack featured a soft, creamy center made from real peanut butter wrapped in delicious crunchy coatings and sealed in a foil pouch for freshness.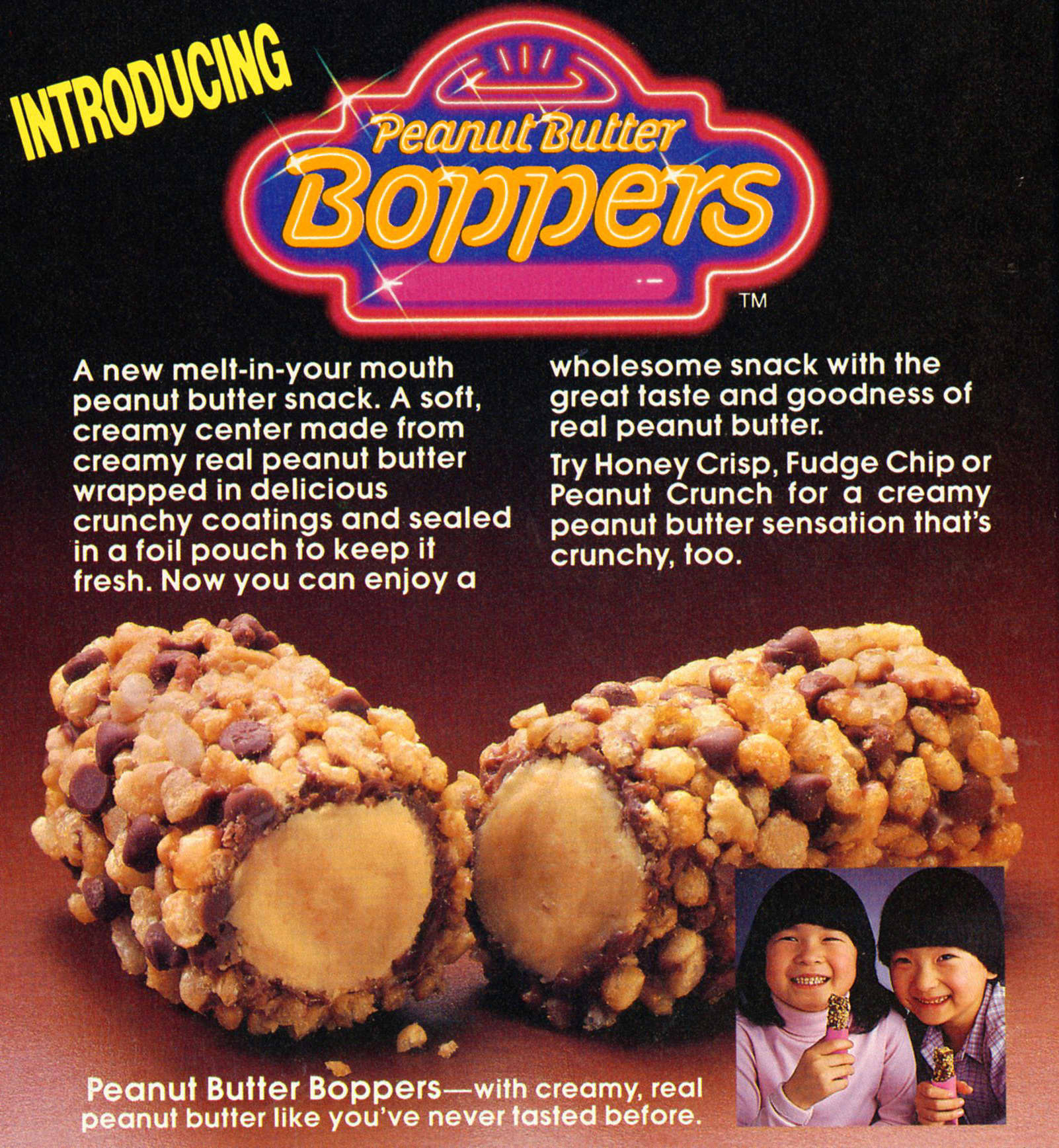 According to a General Mills advertisement from 1986, Peanut Butter Boppers captured nine percent of the wholesome snack market in the first 90 days following its release.
And while they're no longer available today, in August 2016 the Betty Crocker Kitchens developed a copy-cat Peanut Butter Boppers recipe which is now featured on BettyCrocker.com.
Jessica Faucher, our archivist, and Katie Gamache from our Archives team, bop back to the 80s for a look at Nature Valley's popular peanut butter snack in an episode. Of "Inside the General Mills Archives."