Food
New cereals for the new year
Kickstart 2023 with a bowl of our new cereals hitting store shelves this month.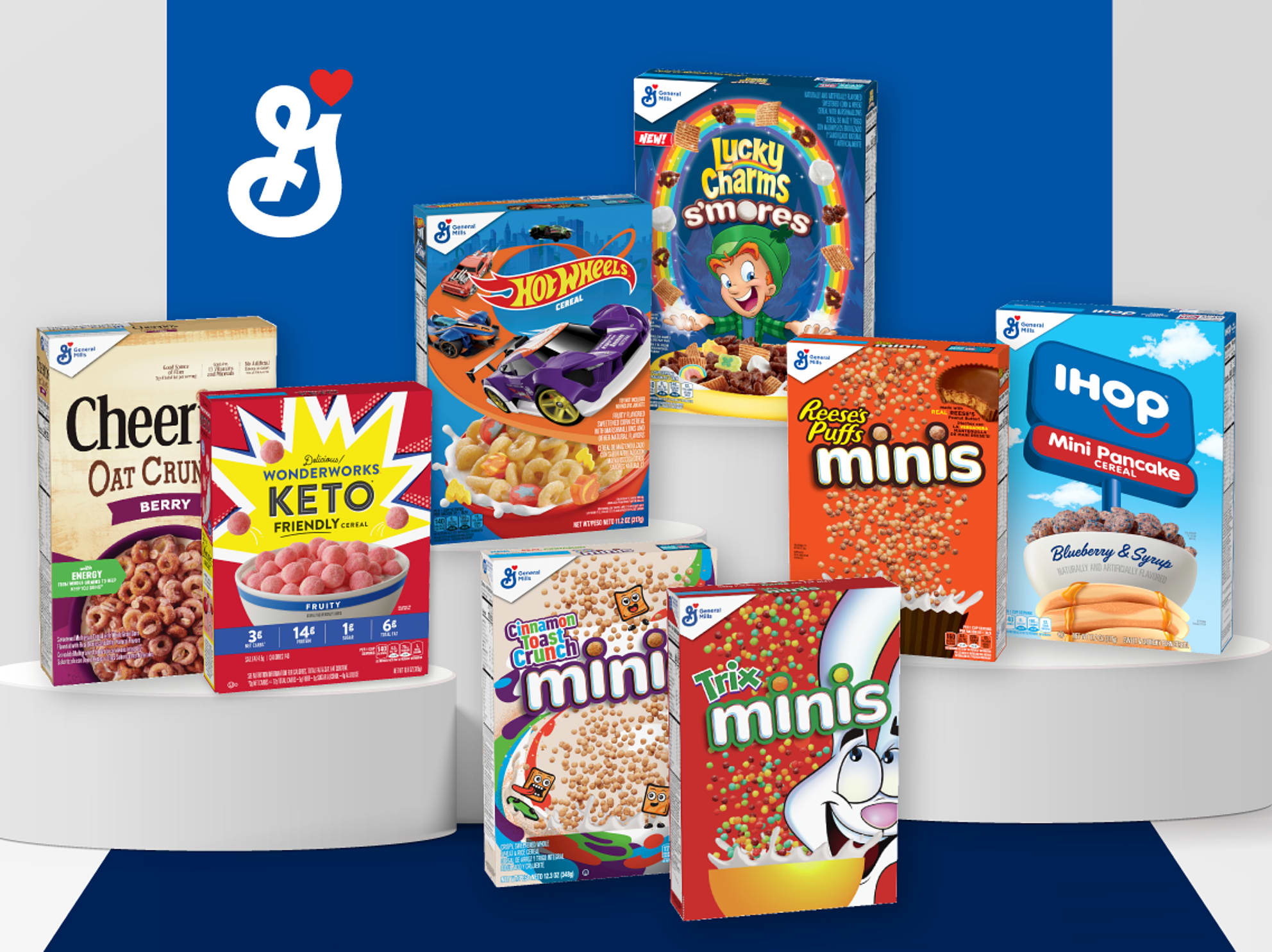 Raise your spoons, cereal lovers. A new year means new cereals from General Mills!
From a toasty take on Lucky Charms to a fruity blend of classic Cheerios, we've got something for everyone to love.
Dig into the full lineup below and follow @GeneralMills on Instagram for all the latest product news.
Cheerios Oat Crunch Berry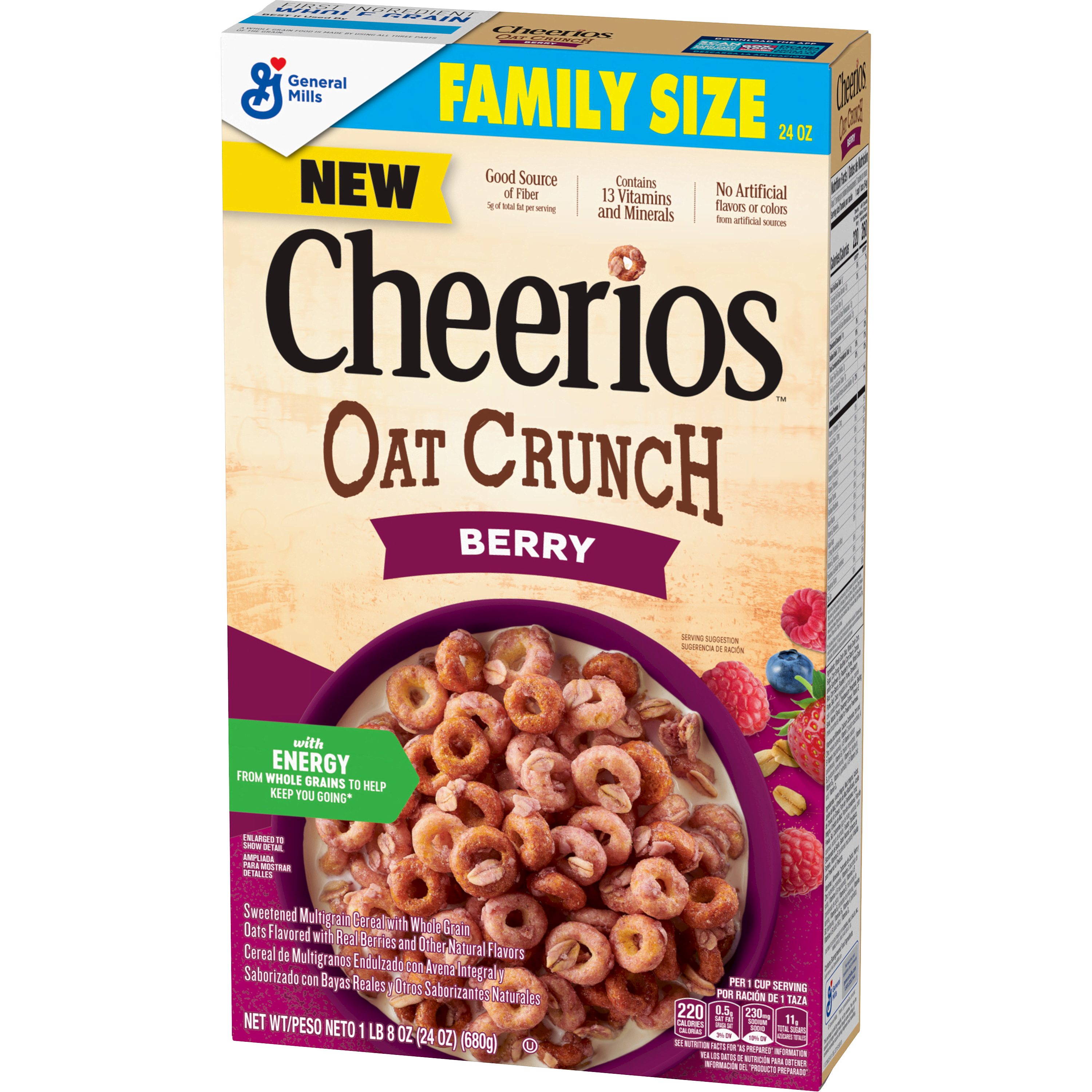 Cheerios Oat Crunch Berry offers a delicious and nutritious blend of real raspberry, strawberry and blueberry fruit and other natural flavors that deliver great taste, satisfying crunch, and long-lasting energy.
Hot Wheels™ Cereal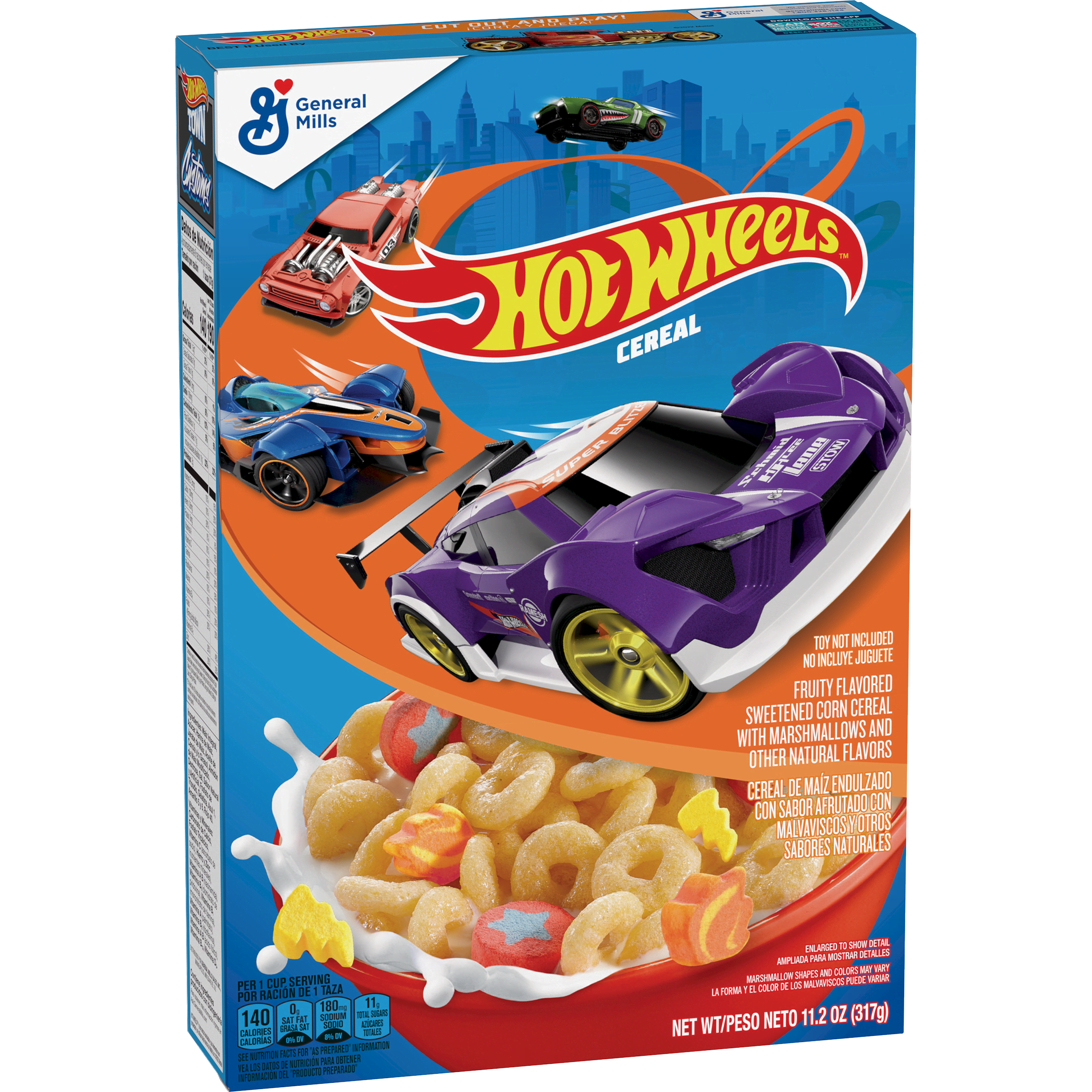 Hot Wheels™ Breakfast Cereal brings the fun of your favorite Hot Wheels™ cars to your breakfast food, offering a flavor so delicious that your family won't resist racing to the table for a tasty bowl.
IHOP Cereal
Enjoy crunchy, blueberry pancake taste in every delicious spoonful with IHOP Blueberry and Syrup Flavored Breakfast Cereal.
Each cereal box is filled with lots of itty-bitty pancake shaped pieces that are sure to bring a smile to your face.
Wonderworks Keto* Friendly Fruity Cereal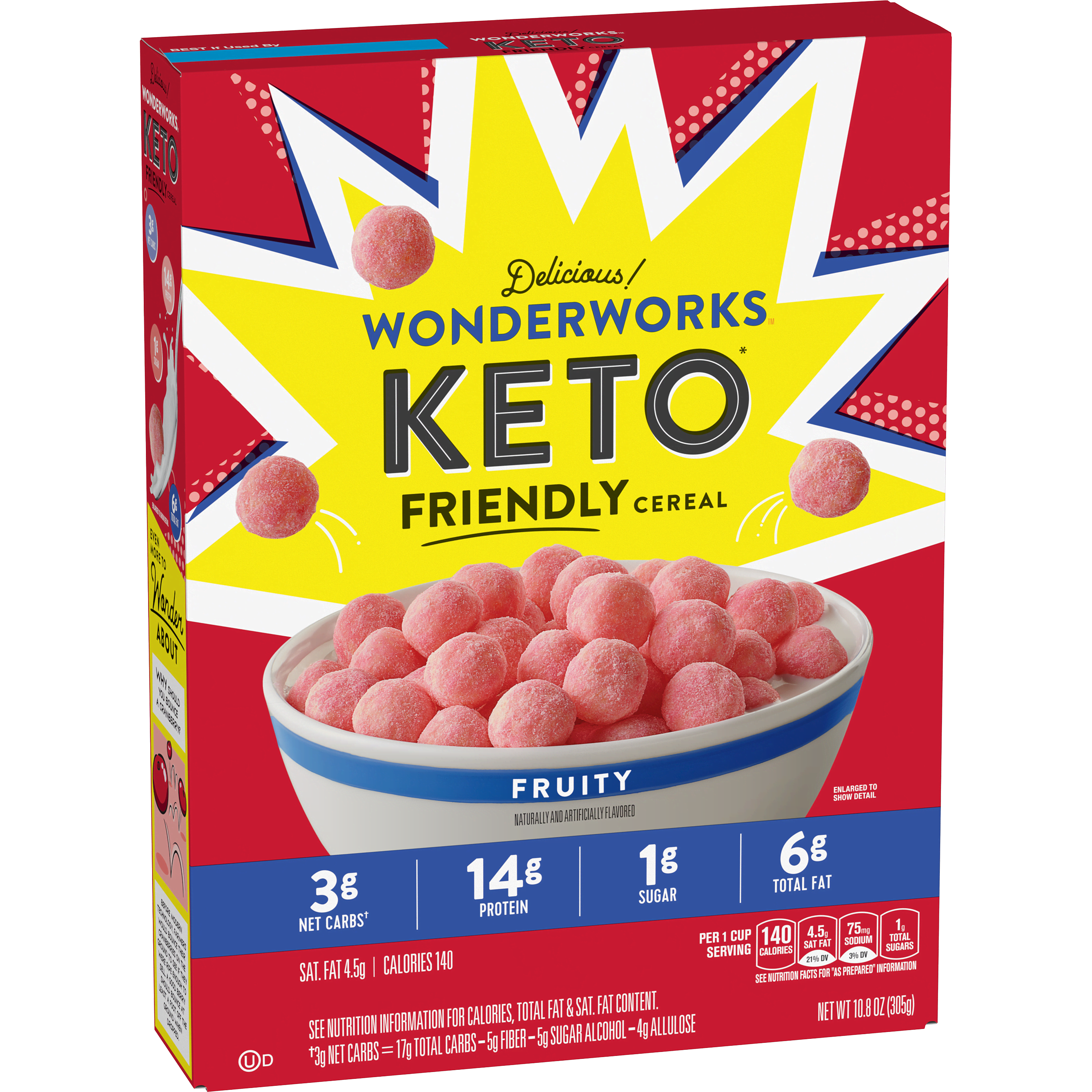 Fruity Wonderworks Keto* Friendly Cereal puts the fun in keto* friendly. You get the breakfast cereal experience you loved as a kid with the macros you're looking for today. With a fun blast of fruity flavor, this yummy cereal is big on taste.
With 150 calories, 3g net carbs*, 14g protein, 1g sugar and 6g fat (including 4.5g saturated fat), this keto-friendly cereal is satisfying and delicious.
*3g net carbs = 17g total carbs – 5g fiber – 5g sugar alcohol – 4g allulose
*Always consult your physician before starting an eating plan that involves the regular consumption of high fat foods
Lucky Charms S'mores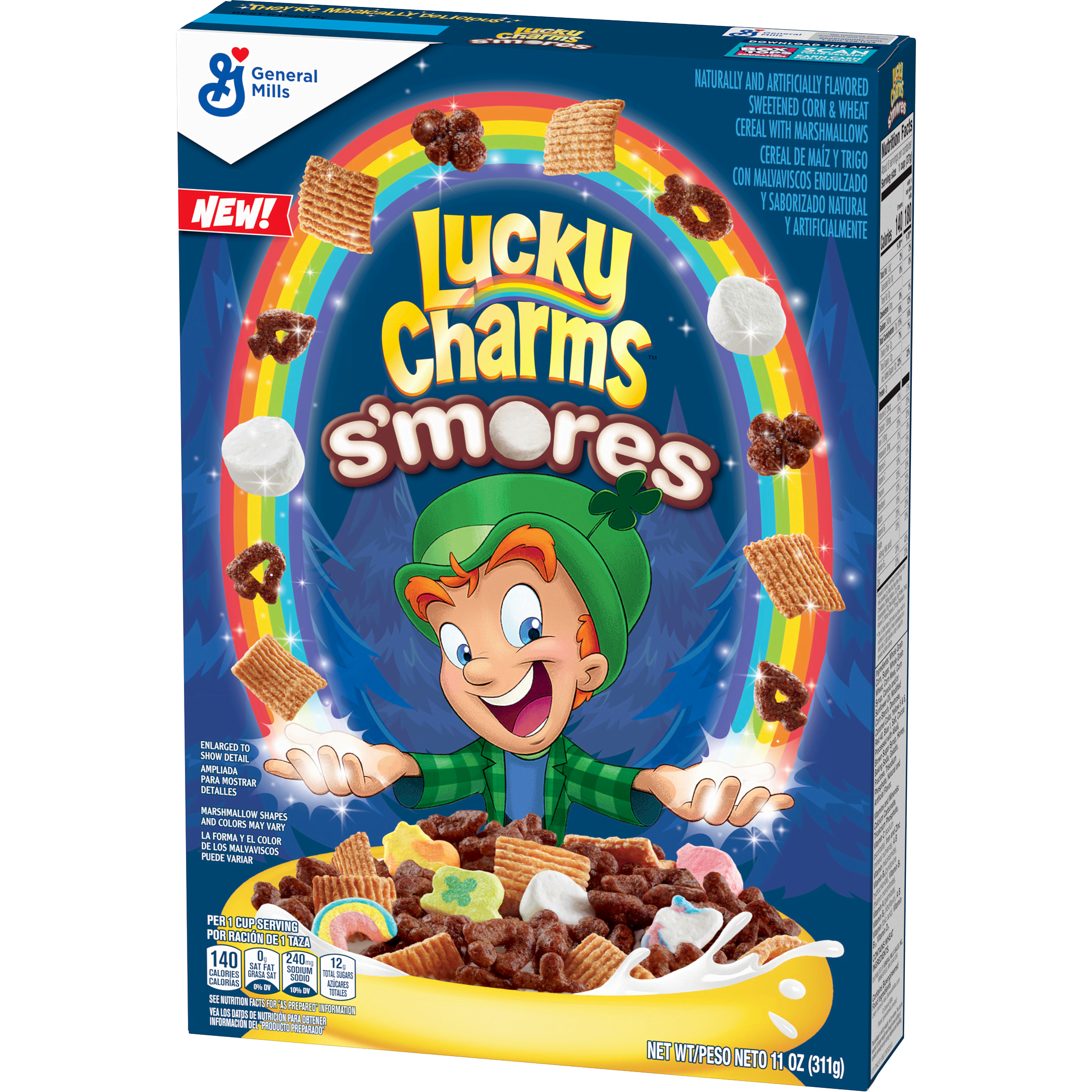 Make the start of your day magically delicious with General Mills Lucky Charms S'mores Cereal with Marshmallows.
With Lucky's magical stars, clovers, blue moons, unicorns, rainbows and tasty red balloon marshmallows, this sweetened wheat and corn cereal will bring smiles to breakfast and snack time every day.
Minis Cereal
Everything is better when it's mini.
That's why we took your favorite cereals and minified them for a whole new breakfast experience. Fill your bowl with new Cinnamon Toast Crunch, REESE'S PUFFS and Trix Minis.